On Monday, the City of Los Angeles is poised to formally authorize a settlement in the amount of $145,000 arising from allegations of child abuse at a 2019 "character building camp" organized and run by the Los Angeles Police Department. The settlement brings to an end a case in which children were said to have been ridiculed and threatened for limited English speaking ability, and made to punch one another as punishment for misbehavior.
The camp in question was part of the LAPD's "Jeopardy Program," which is described online as "a gang prevention/intervention program" for minor children "dedicated to helping [them] avoid a life of crime." According to the LAPD the program is intended to help children "feel safe and develop physically and mentally," showing them "there are concerned adults who will care about them now and in the future."
Goals listed include "improv[ing] self-esteem," "improv[ing] conflict resolution and other life-affirming skills," and "decreas[ing] violent and other inappropriate behavior."
All of this stands in stark contrast to a complaint made by two minor plaintiffs as to their treatment at the character building camp hosted at LAPD's Southeast Station.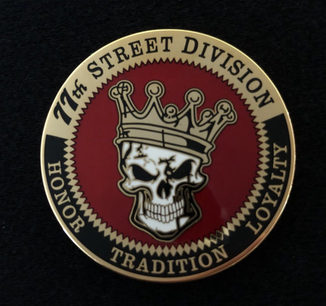 While the character building camp had been intended to be a four-week program from June 3 to June 29, 2019, it ended up being canceled prematurely after the guardians of two children reported abusive behavior.
While attendees had allegedly been given to believe that their children would be under the supervision of LAPD staff, and, in particular, that of Officer Bonita Williams, who is listed as the head of Jeopardy at 77th Street. According to the complaint, a requirement for registration had been for families to meet Officer Williams in person, and Williams was also present when children were dropped off at the station.
However, the complaint holds that after parents left, children were left in the care of a community volunteer, Joyce Simpson. While Simpson was running the camp, the children say that she displayed her impatience with kids who spoke in Spanish rather than English. By allegation, Simpson voiced within earshot of the children that they and their parents should be deported from the country if they could not speak English.
Such alleged remarks, however inexcusable, are the beginning rather than the end of the abuse. The complaint goes on to detail threats by Simpson of using physical exercise as a punishment for children who spoke Spanish or pronounced English words in a way Simpson did not like.
The most troubling allegations relate to physical abuse within the camp. The plaintiffs allege that Simpson was of the belief that while she could not physically hit children in her care, it was permissible for children to hit one another at her direction.
To this end, Simpson allegedly would direct the children in her care to punch one another if she adjudged them to have misbehaved. If they did not punch one another, they were allegedly told that they would in turn be punched by others. Under this pressure from their supervising adult, the children are alleged to have complied.
When one of the plaintiffs cried after being punched by another child on his thigh, Simpson allegedly indicated to him that the next time she had one of his peers hit him, she would have them punch his face.
It is worth restating here Jeopardy's goals of lifting self-esteem, promoting conflict resolution skills and alternatives to violent behavior among children that the LAPD consider to be "at-risk" of a "life of crime."
The plaintiffs, whose names are shielded on account of their age (both were 10 years old the summer the alleged abuse took place), reportedly came independently to LAPD officers through their guardians to report the abuse during the second week of the camp. Following interviews, LAPD announced to participating families that the camp would be terminated.
The settlement, which only covers the two plaintiffs and not any other participants of the character building camp or any other Jeopardy programming, is detailed in court documents. It states that $145,000 less court and attorney's fees is to be split between the two minor plaintiffs and held in trust until they reach the age of majority. The children will receive about $50,000 apiece.
Information about the upcoming settlement is pulled both from the agenda of the city's Claims Board – an ad hoc body including the Mayor, Council President and City Attorney – and from documents in PACER, the filing system of the federal courts system.
LAPD initiated an internal investigation into this matter that, as of last summer, was still in progress.
Had this case gone to trial, the plaintiffs expected to obtain through discovery findings out of that investigation, along with "prior complaints or incidents of alleged misconduct related to LAPD outreach programs, including but not limited to incidents of improper disciplining of young children, racial abuse as to minor children that communicate in Spanish, and ineffective supervision and/or screening of community volunteers permitted by Defendant City of Los Angeles to participate in such outreach programs"
All of this evidence, as well as the testimony of other participants, would have entered the public record, a potentially embarrassing outcome that the City may be hoping to quietly avoid.
While the details of this case are concerning, that concern should not end with the conduct of a single Jeopardy volunteer. The outcome of the internal investigation is not known, but by appearances Officer Williams remains in charge of Jeopardy at 77th Street Station. The upcoming settlement does not release the City or the LAPD from its duties to explain to the public what is happening within the Jeopardy Program.