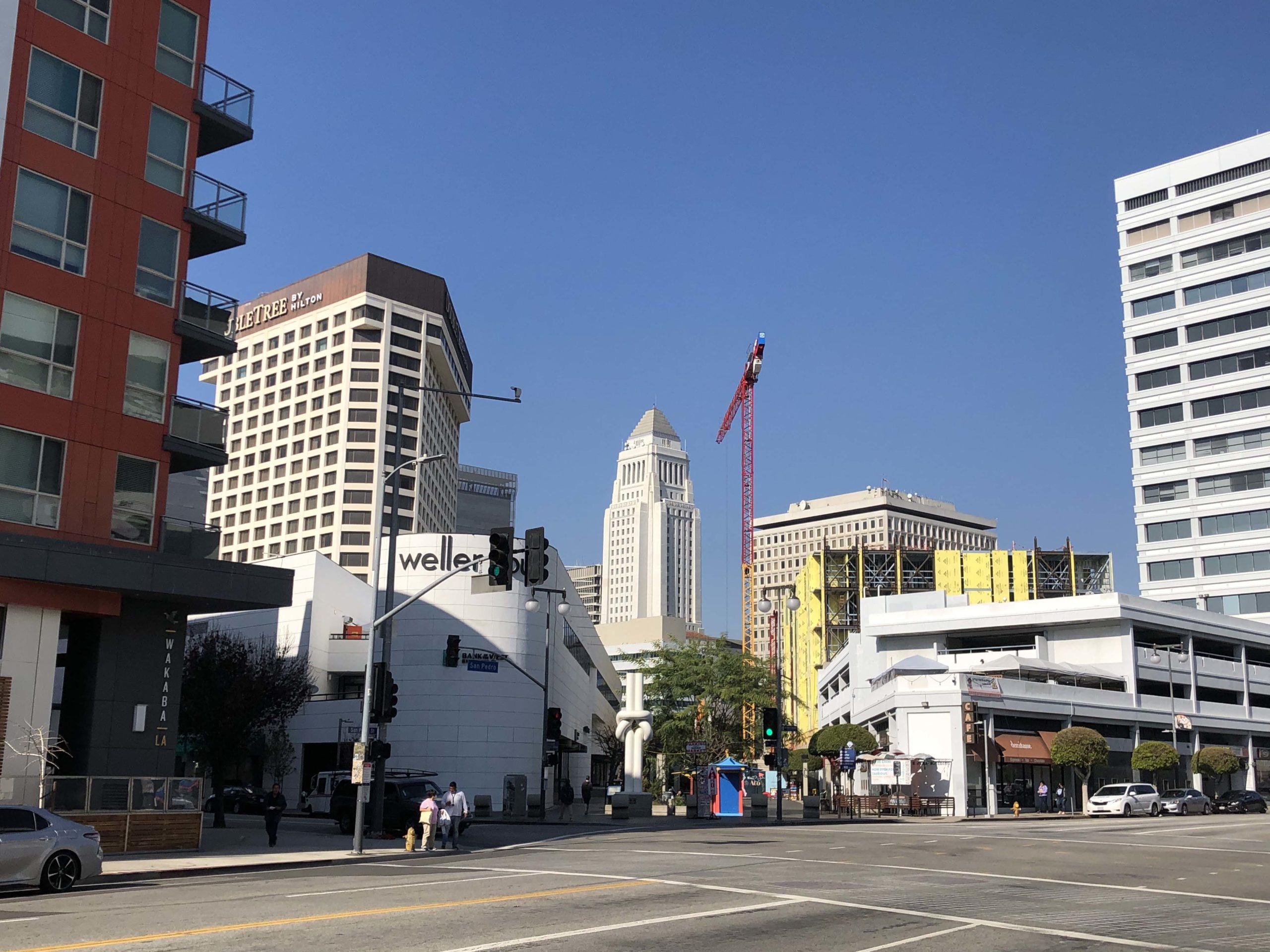 More defendants may be joining suspended Los Angeles City Councilmember Mark Ridley-Thomas (10th District, Central/South LA) in a federal case surrounding allegations of conspiracy and public corruption, prosecutors intimated in court on Monday. The government's comments came during the arraignment proceedings of Ridley-Thomas co-defendant Dr. Marilyn Flynn, the former dean of the USC Suzanne Dworak-Peck School of Social Work. In support of her request for a court order barring Flynn from having any contact with Ridley-Thomas or any potential witnesses, US Attorney Lindsey Greer Dotson characterized the grand jury's investigation as "ongoing."
Flynn, 83, is accused of bribing Ridley-Thomas in 2017 and 2018, allegedly offering a scholarship and a paid professorship to his son in exchange for lucrative county contracts. Flynn and Ridley-Thomas, 66, have both pleaded not guilty to all charges in the 20-count indictment.
The suggestion that more charges might be brought in the case came after Vicki Podberesky, the lawyer for the defense, argued it was too restrictive to bar Flynn from contacting people at USC. Podberesky said Flynn's USC friends made up nearly all of her "support system." But the court agreed with the USAO that it was a necessary step to safeguard an expanding case against witness tampering by Flynn or other unnamed parties.
Asked whether the government had a timeline for other charges, or whether the parties under investigation might include other USC employees or public officials, a spokesperson for the USAO declined to comment.
The charges in the case arise from allegations that between 2017 and 2018, Ridley-Thomas, then a county supervisor, conspired with Flynn to secure millions of dollars in county contracts for USC in exchange for benefits to "MRT Relative 1," who is undoubtedly Ridley-Thomas's son, Sebastian.
As detailed in the indictment, the younger Ridley-Thomas, 34, is a former state assemblymember who resigned after the assembly began investigating two sexual harassment complaints filed against him. Sebastian, allegedly due to the conspiracy between his father and Flynn, received scholarships to Dworak-Peck and the Sol Price School of Public Policy, plus a paid professorship at USC. Following an internal investigation, USC terminated Sebastian Ridley-Thomas' scholarships and employment at the school in the summer of 2018.
Flynn is also alleged to have coordinated with Mark Ridley-Thomas to have USC accept a $100,000 gift from a campaign fund, and nearly simultaneously pay out $100,000 to benefit the Policy, Research, and Practice Initiative, a non-profit startup that had recently been founded by Sebastian Ridley-Thomas.
Asked for comment regarding the investigation and whether other USC employees had been punished in the internal investigation, LA Podcast journalists were directed to a university statement issued on October 13 stating: "[USC] will continue to cooperate with the U.S. Attorney's Office and must limit comments because this is a pending criminal matter."
Monday's hearing provided Flynn her first opportunity to formally respond to the charges. Flynn was allowed to appear remotely in a hearing that was significantly delayed due to multiple technical issues. Shortly after the courtroom established the ability to hear from parties calling in remotely, Flynn lost the ability to hear audio from the courtroom for the remainder of the proceeding.
In a scene reminiscent of a pandemic-era family get-together, defense attorney Vicki Podberesky then had to call Flynn so that Flynn could listen to the proceedings through Podberesky's phone on speaker.
Flynn pleaded not guilty on all counts at her arraignment. She was also ordered to pay a $50,000 bond as collateral for remaining free from custody before trial, and instructed not to have contact with Ridley-Thomas or any witnesses.
If the government does intend to add defendants, the indictment provides some clues as to who they might be. Throughout the document, there are pseudonymous references to individuals like "MRT Relative 1," "County Official 2," and "University Official 3." These persons, commonly known as unindicted co-conspirators, have their identities masked because they are not being charged with a crime in the indictment. Often, their actions are highlighted because they are central to the government's narrative, and may in fact be under investigation.
Ridley-Thomas is accused of exerting pressure on high-ranking employees of the county to steer contracts toward USC. But, based on currently available information, those officials could be unaware of any bribery scheme.
Two individuals, Sebastian Ridley-Thomas and University Official 2 seem particularly close to the allegations. The Ridley-Thomases are portrayed as frequently sending emails back and forth regarding the progress of various benefits to Sebastian. Meanwhile, University Official 2 appears to have been Flynn's opposite number at the Price School, allegedly securing half of the funding for Sebastian. The government has not alleged any contracts were granted to Price as a result of this scheme.
With both Ridley-Thomas and Flynn pleading not guilty to the charges, a jury trial date has been set for December 21.
That date may not stick. Attorneys are given an opportunity to indicate the timeline on which they will be able to reasonably prepare for the case, allowing for things like a comprehensive review of the evidence against the defendants.
In the case against former Councilmember José Huizar, for example, the original trial date set by the court has been gradually pushed back 20 months and is currently scheduled to begin in May 2022.
The parties in the Ridley-Thomas case will next meet for an update on pre-trial activities on November 8.