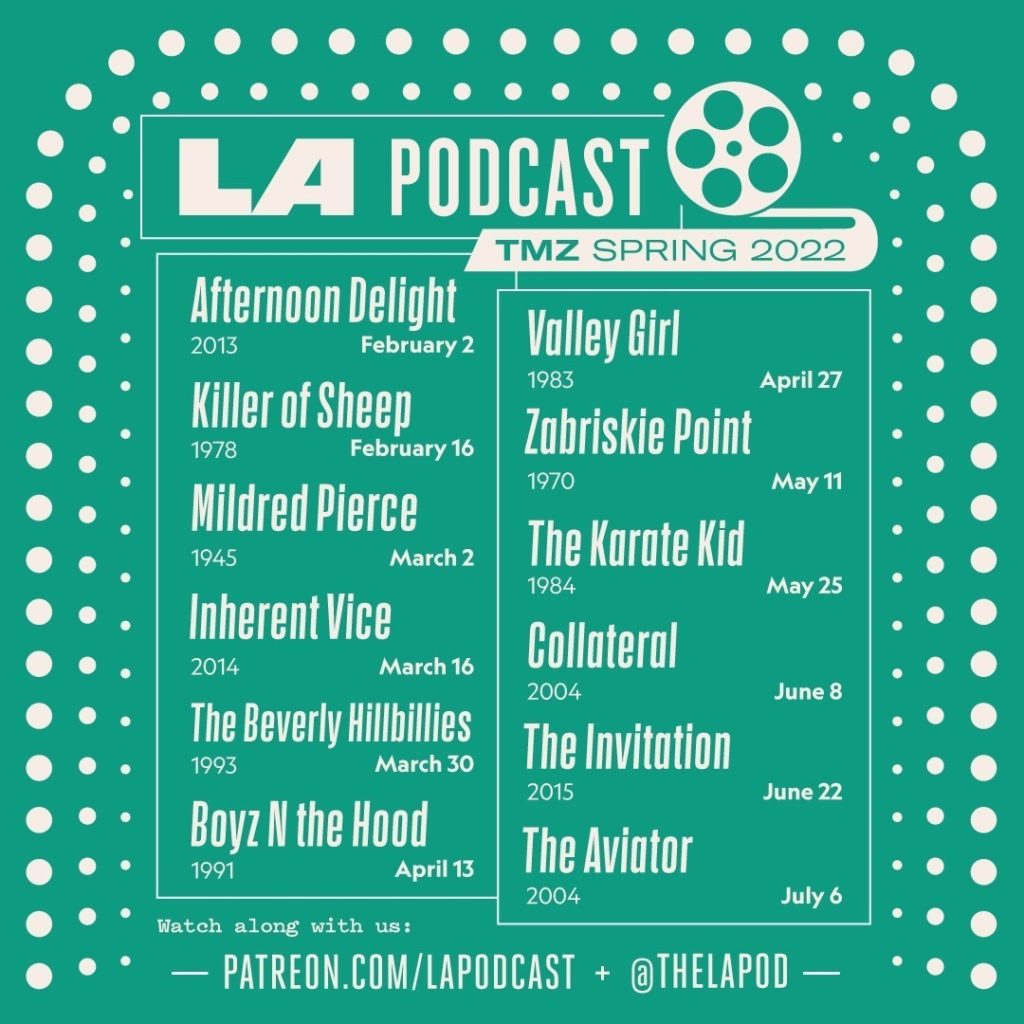 The Spring 2022 season of LA Podcast's spinoff podcast Thirty Mile Zone is set to kick off on Wednesday, February 2nd, bringing listeners 12 new episodes about LA Movies on representations of the city, and Angelenos, on film. New episodes include P.T. Anderson's Inherent Vice (2014), Michael Mann's Collateral (2004), John Singleton's 1991 debut Boyz N the Hood, Martin Scorcese's The Aviator (2004), and more.
The first film in the spring series is Joey Soloway's Afternoon Delight. The 2013 dramedy stars Kathryn Hahn as Rachel, Juno Temple as McKenna, and Josh Radnor as Jeff. Co-hosts Alison Herman (The Ringer) and Scott Frazier (LA Podcast) are joined by guest Sophia Benoit (GQ) for this episode.
Watch along with us! Afternoon Delight can be watched on Amazon's Prime Video or on the Peacock app.
With the Spring 2022 season, Thirty Mile Zone will be making the transition out of the LA Podcast feed and into its own feed. The podcast will be available anywhere that you get your podcasts from. Please share and review! We hope you are as excited as us to turn the lights down and dive in to twelve more LA movies.